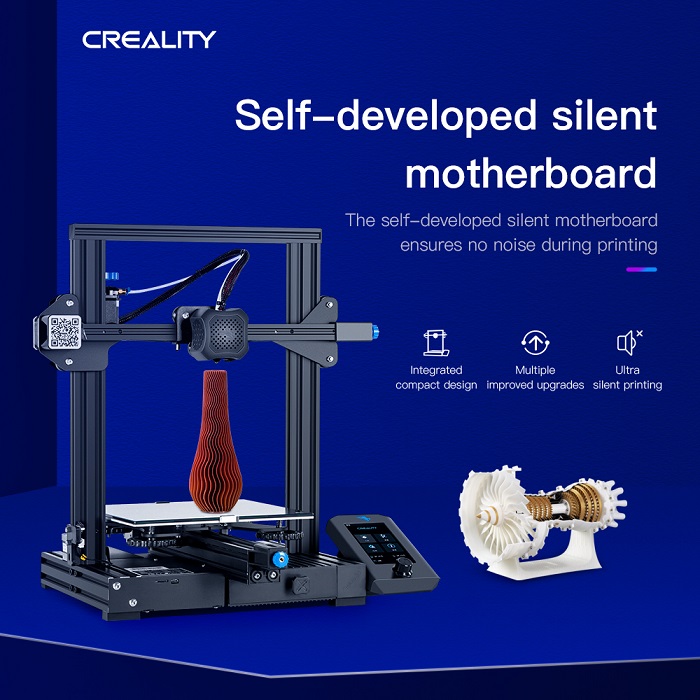 Technical Specifications
Ender-3 V2 FDM 3D Printer Properties
Modeling Technology: FDM(Fused Deposition Modeling)
Printing Size: 220x220x250mm
Filament: PLA/TPU/PETG
Working Mode: Online or SD card offline
Supported OS: MAC/WindowsXP/7/8/10
Filament Diameter: 1.75mm
Slicing Software: Simplify3d/Cura
Ender-3 V2 FDM 3D Printer Hardware
Machine Size : 475x470x620mm
Product Weight: 7.8KG
Package Weight: 9.6KG
Power Supply: Input AC 115V/230V; Output DC 24V 270W
Ender-3 V2 FDM 3D Printer Extruder Hardware
Layer Thickness: 0.1-0.4mm
Print Precision: ±0.1mm
Hotbed Temperature: ≤100°
Ender-3 V2 Articles
ALL3DP- Creality Ender 3 V2 Review: Best 3D Printer Under $300

Ender-3 VS Ender-3 Pro VS Ender-3 V2: The Differences

Creality Ender-3 V2 DIY 3D Printer -Classic Reinvention

Ender-3 V2 | A Phenomenal 3D Printer Toward the Future of Printing


Creality Support can be reached via phone, live chat, email, Forum, or through submission of a support request through their online support page.


Creality Ender-3 V2 3D Printer Wholesale & Resell

As one of the professional 3D Printer Manufacturers & Suppliers in China, Creality only sells 3d printer products like Ender-3, Ender-3 V2, Ender-3 Pro with high quality.

It is only delivered after highly tested and inspected by Creality IQC(Quality Control Inspector).

Our quality control teams keep our warehouse consistently fresh while maintaining the largest in-stock selection of wholesale 3d printer.

Creality Ender-3 V2 3D Printer has earned such a success since it's released, as its' high quality & acceptable price for beginners.

It is quite a product suitable for business start-ups or leading manufacturers.

Creality today offers official 3d printers at wholesale prices and provides authorized certification to sell both 3d printers and filaments.

We would like to establish a distributor relationship with people who would like to reseller our products or leading manufacturers overseas to offer 3d printing products & accessories at wholesale prices.

Fill the form below to grab the opportunity to Join Creality and become one of our partners.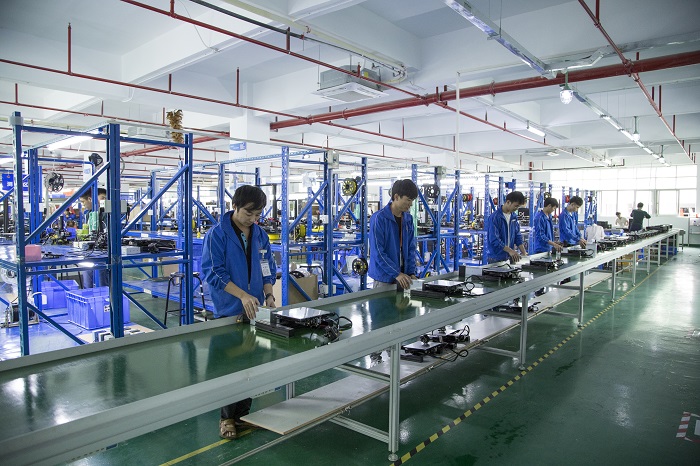 FAQ
How to level the Creality Ender-3 V2 3d printer?
Here you can refer to our leveling tutorial:
Video link: https://youtu.be/GeuvoCZY4CI
How to heat the nozzle/hotbed?
Select the button of print-PLA preheating, or select the button of control-temperature-nozzle/hotbed temperature (nozzle up to 250, hotbed up to 100), and wait for the temperature to rise.
How to load filament into the Creality Ender-3 V2 3d printer?
Step1. Please turn on the machine, click the button of control, to select the button of temperature, and the nozzle temperature is setting 200 degrees Celsius.
Step 2. When waiting for the temperature to rise, please cut the front end of the consumables at a 45-degree angle and hang the filaments on the material rack.
Step 3. Press the extrusion spring and insert the filament until the nozzle along the extrusion. When the temperature is up to the target temperature, the filament will come out of the nozzle, nozzle, and complete loading the filament.
Which filaments support to print in the Creality Ender-3 V2?
It supports printing the PLA、TPU、carbon fiber and other linear filaments.
How to move the X/Y/Z/E axis separately?
In "Preparation", select "Axis Movement" to control each axis individually, and you can also select the distance of each movement (0.1mm/1mm/10mm)
How to replace the filament in the Creality Ender-3 V2?
Please hold the nozzle at 200 degrees Celsius at first, then pinch the extrusion clamp to push the old filaments forward and pull it out quickly, while preheating the nozzle and withdraw the filament quickly and feed the new filament.